Here is my POST-MORTEM about «NINDASH: Skull Valley», my first mobile game experience.
GENESIS:
Adrien Bariau, young game-designer almost at termination, showed his student game prototype METEOR DASH to Tot, the ANKAMA's Boss. He requested advices to Loïc Roger, an Ankama veteran who recently created a game development cell in the studio and initiated some cool mobile games as KING TONGUE and DRAG'n'BOOM. Loïc told Adrien his prototype wasn't very "sexy" and would need some visual assets to draw attention on his project. He thought about me, as I'm also an Ankama veteran, with more than 10 years of work as a game artist/illustrator.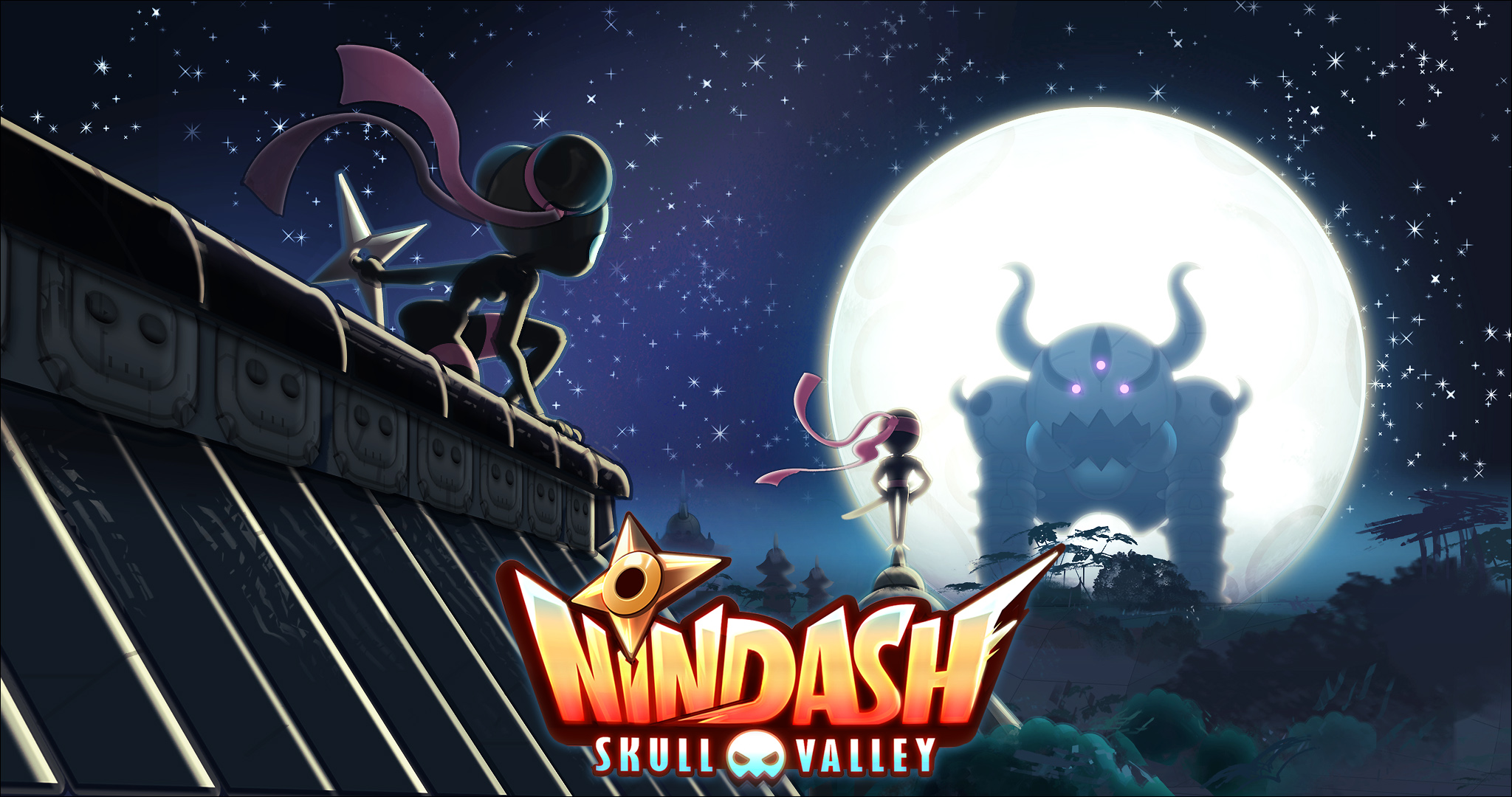 METEOR TO NINJAS!
GAMEPLAY TRAILER:
Before going into details, let's discover the gameplay trailer of our game.
THE DEAL & THE TEAM
After having seen the first visual intentions, Tot gave us the go-ahead and let us free to do what we wanted, as long as we created the game with a core-team of 3 in only 3 months. The team was composed of: Adrien BARIAU (Game-design), Thomas BARON (Development) and I (Art direction).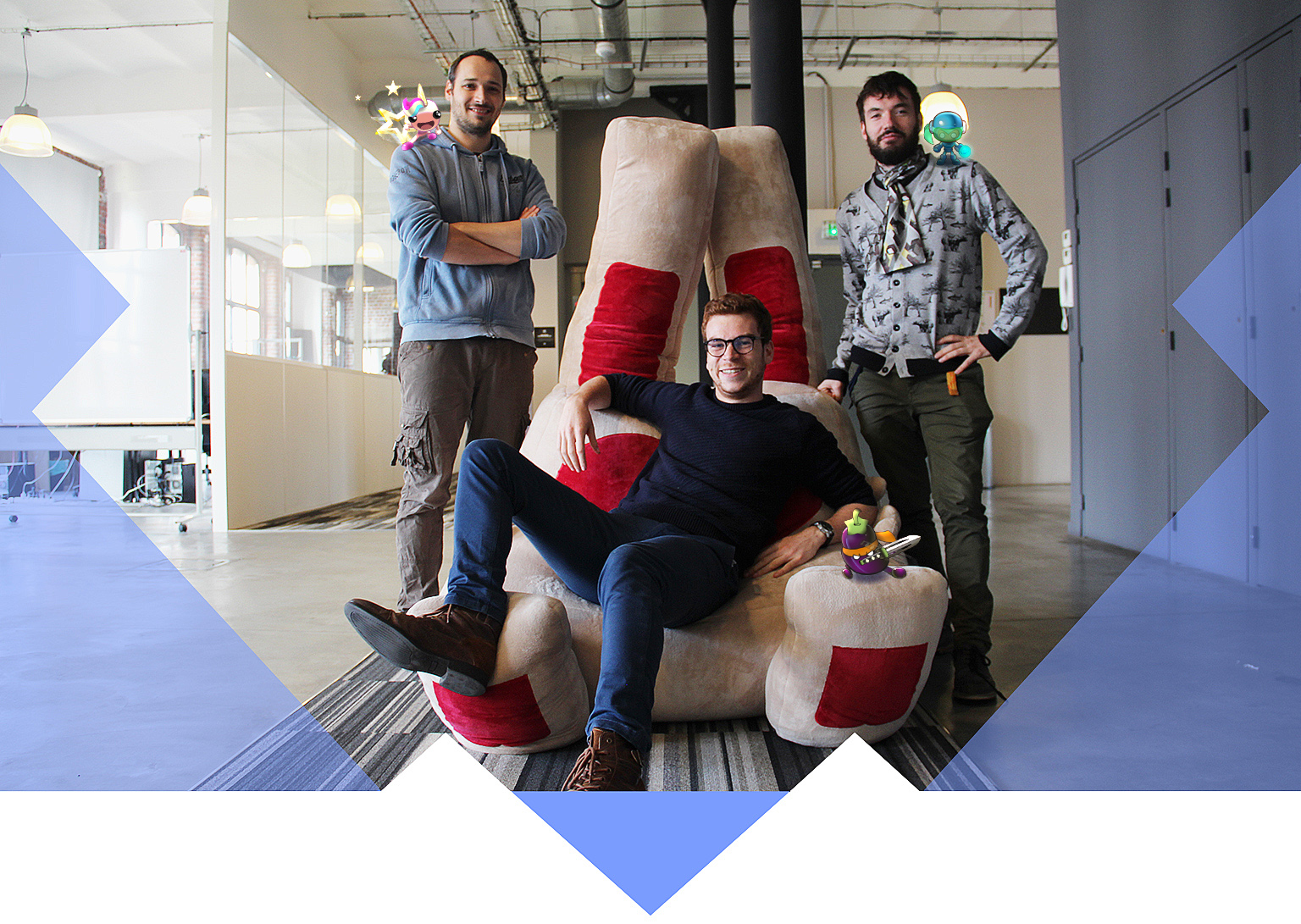 CHERRY TREES, BONSAI & GRAVES.
Now, let's speak about art!
For my first mobile game experience, I wanted to create a world easily accessible to everybody!↓

↓ I use basic selections, gradients and layer styles (Stroke, Glow, Shadow…). Then, I export each graphic in.PNG file.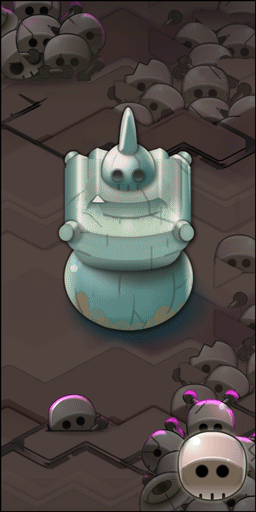 One of my main references was Zelda Minish Cap, even if I never played the game.
NINJA & SHURIKEN.
PILE OF BONES.
ANIMATIONS/FX.
BUTTONS AND BAMBOO.
MUSIC.
The fabulous musics of NINDASH were composed by the talented Pierre-Jean BEAUDOUIN.
SOUND-DESIGN.
↓ Sound-design is also a very important part in the player immersion. It was made by the talented Grégory DESMURS. Let's listen to the following audio file to discover a part of his work on NINDASH:
ECONOMIC MODEL.
WHAT WENT WRONG.
WHAT WENT RIGHT.
WHAT WE CUT OFF.
• We kept 6 environments on 7… but 3×2 is still good yeah!
• We didn't complete the ENDLESS mode. It could have been a great mode but to develop and balance it well we would have needed much more time. We chose to focus on the STORY mode.
• We reduced the number of Bosses from 6 to 3. To design properly a good BOSS, you need at least two weeks of work: design, animations, integration, gameplay, patterns, test, debug, additional feedbacks, spells and FX, test/debug, balance, test/debug, etc. The main regret was to give up the Final BOSS. It was literally impossible to spend time on it during the final rush. We would rather polish the game and the Bosses that were already designed than add a final sucked Boss!
• Another important thing we sacrificed is the scenario. :'(
In the beginning, I had a nice idea about the narrative aspect of the game, I wanted to create an opening cutscene which explains the role of the main characters, using 5 illustrations. I drew the first, then a piece of the second. Then I didn't found time to finish, overworked by the requirements of the core-game. It wasn't conceivable to spend 2 weeks (1/6 of the production) on a skippable cinematic, which would have not even represented 30 seconds in the game. I also had cool ideas for the penultimate and final bosses. But as I said previously, we had to skip this part. «Nothing is lost but everything is transformed»: we finally used the illustration I did for the ending cinematic, which was integrated at the very last moment.
• Another main regret is about the Minimap. My original intention was to draw a more immersive and colorful illustration for the player progression in the NINDASH world. Due to a lack of time, Adrien finally reused my background assets to create the world minimap.
WHAT WE DIDN'T EXPECT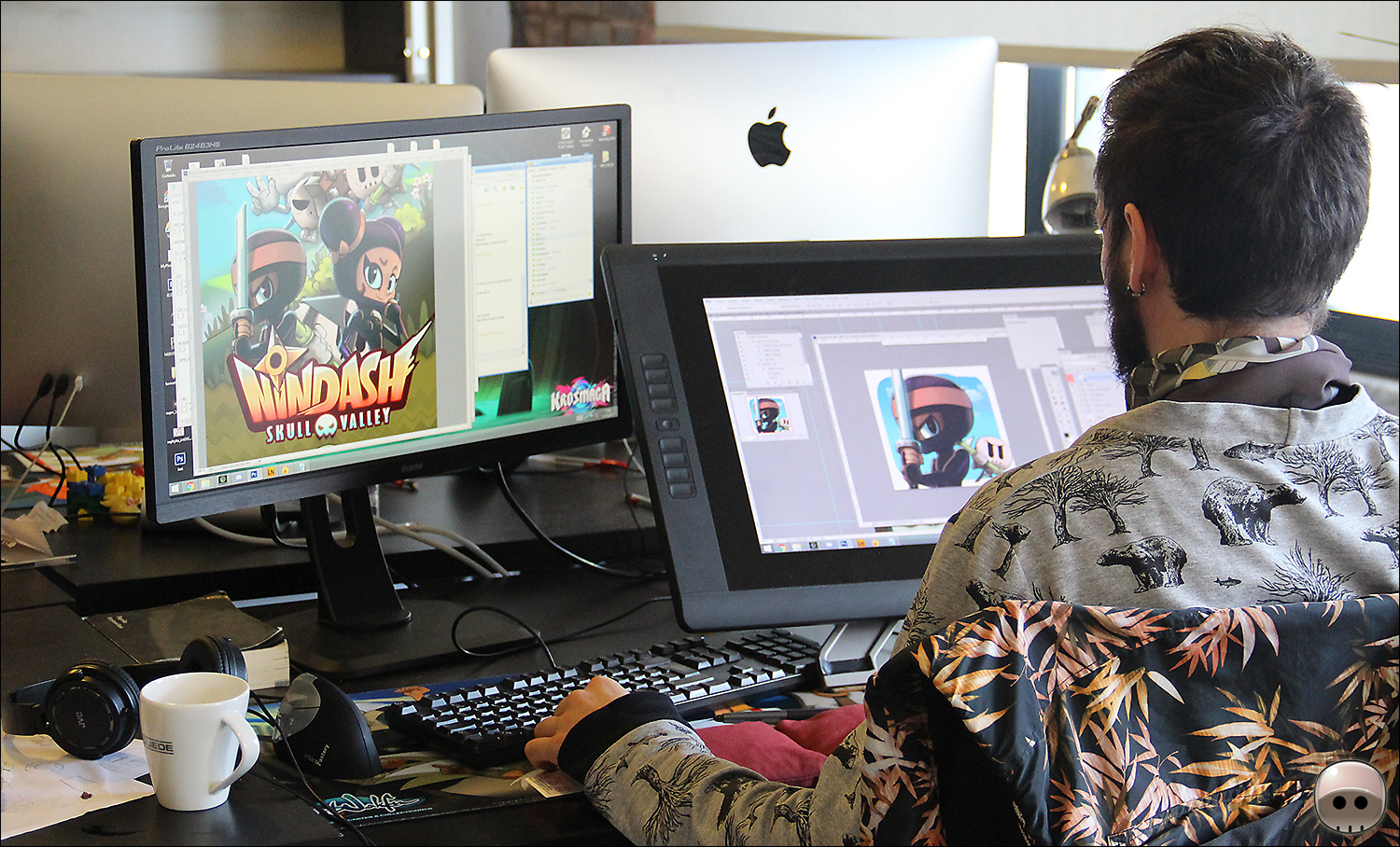 • We integrated the final Splash screen and the ending cinematic in the last two days!! It was really late.
• At the last moment, Thomas was required to do a critical Unity update to be able to add Apple stickers app'. A pretty bad idea because all the game graphics crashed! Fortunately, he quickly found a solution.
• The most unexpected was the iPhone X release, just a few days before the Soft Launch of our game. iPhone X is a very particular device with a larger screen and a notch on its top. We were lucky because one of our early testers had this new iPhone (thank you Letsuky); he told us that part of User Interface was cropped and the game wasn't optimized on this new device. It was very problematic because we wanted to be highlighted by Apple. Thus Adrien had to rework and lengthen all 90 level backgrounds of the game while Thomas reoptimized all User Interface at the very last moment!
SOFT LAUNCH.
If you don't know what a Soft Launch is, check the following Wikipédia definition:
" A soft launch is a preview release of a product or service to a limited audience prior to the general public. Soft-launching a product is sometimes used to gather data or feedback regarding its acceptance in the marketplace, prior to making it widely available during an official release. […] "
Apple really likes Soft Launches for app store games. It is really important to test your game, even if you have a low number of players. Let's check this great Soft Launch guide on SoftLaunch guide on pocker.biz if you are interested.
10th November: Apple validation of the game.
28th November: Publication of the game (Belgique/Canada)
5th January 2018: Apple did a request for App Store Promotional Artworks. Surely this was a good sign for a highlight of our game!
It was difficult to analyze by ourselves our Soft Launch, it's much more a matter of marketing. With my very basic levels of marketing, I noticed it was quite difficult to target Belgian and Canadian audience. Our newsletters reach was pretty low (11,48% opened, barely 1,56% clicked), Facebook reach was worst and worst, etc. We had around 1500 players… It was not enough!
IMPROVEMENT PATCH:

I also created some other ads for the game in landscape and portrait format (4×3 + 16×9).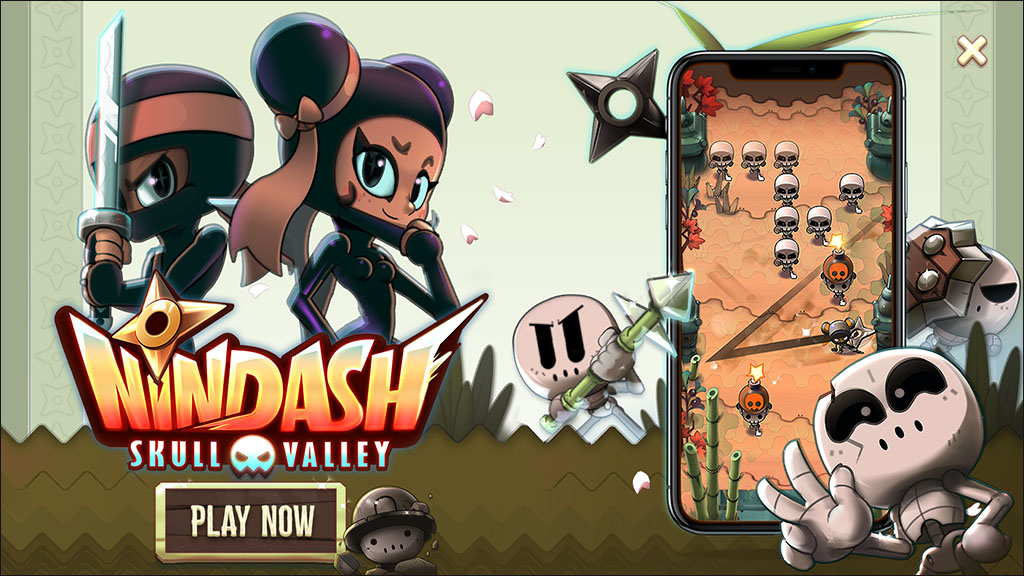 TEST/DEBUG/TEST/DEBUG…
RELEASE.
We quickly reached 666666+ downloads of our game on iOS. I drew on my free time a promotional illustration to celebrate it! Yeah!!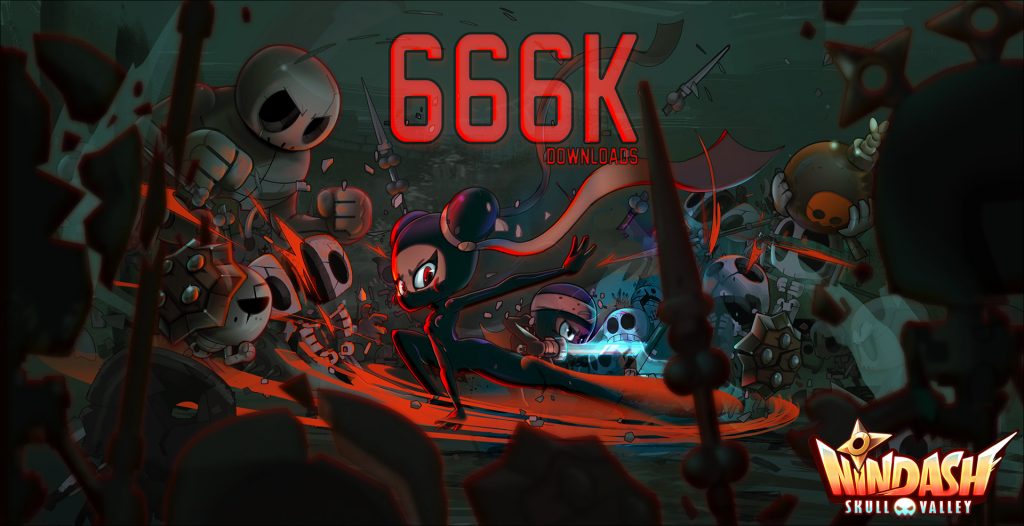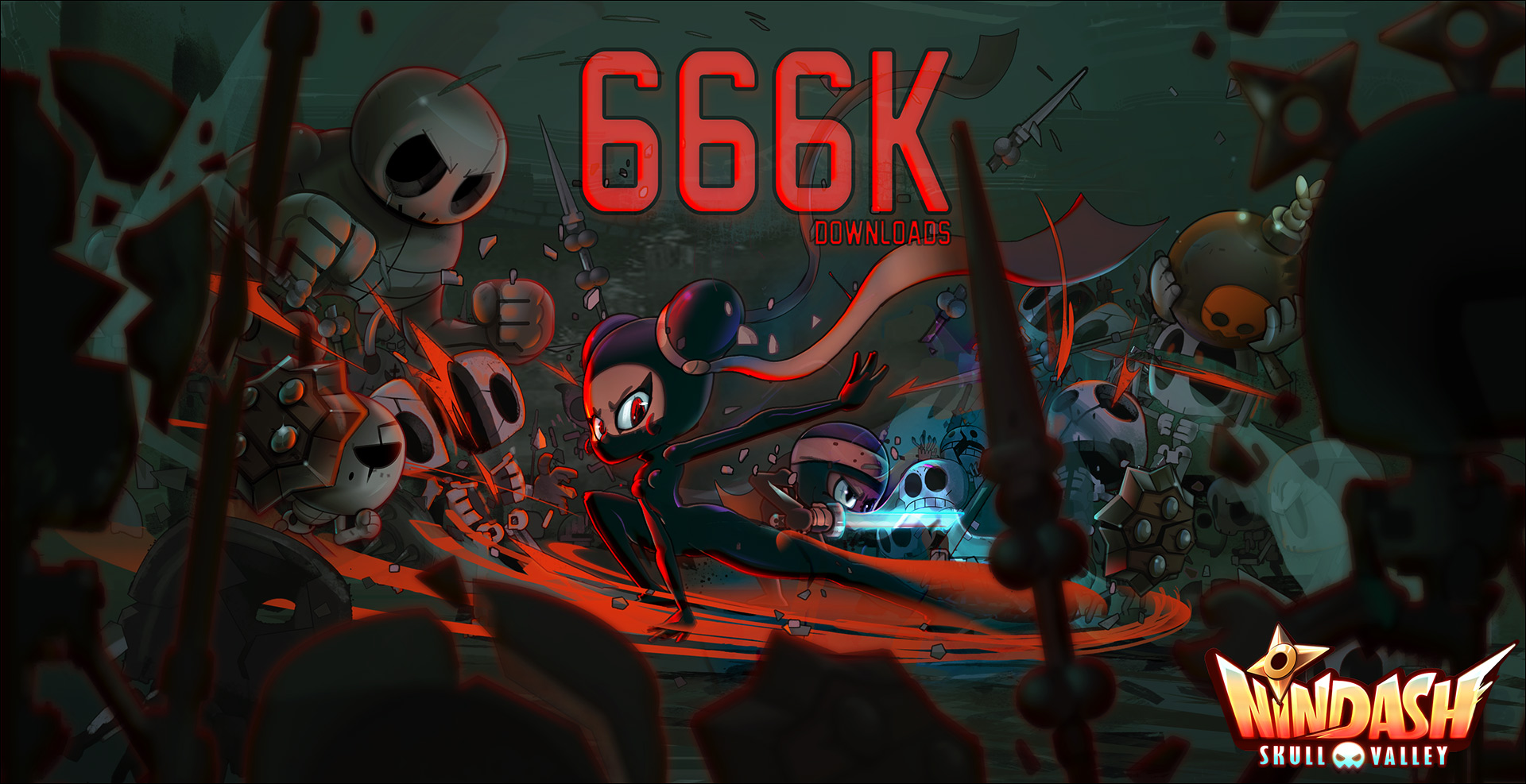 NINJA & ANDROID.
FIRST PATCH.
I also drew another promotional illustration on my free time!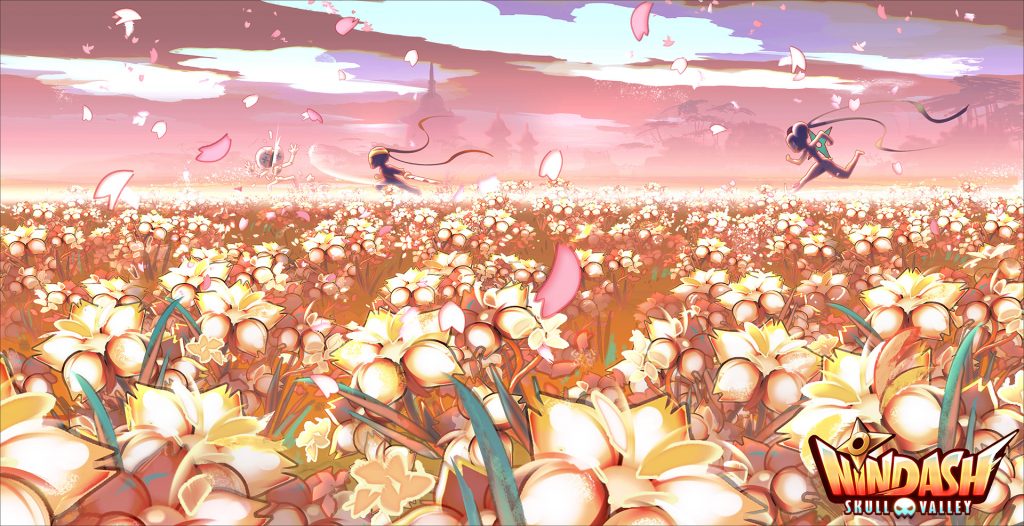 ALMOST THE END.
THANKS.
Thanks to the lovely Laure POINTEREAU who took her time to help correcting this Post-Mortem.
I would like to thank Anthony ROUX and Camille CHAFER for the confidence they gave to us.
I would like to thank all the early testers who helped us finding bugs and improving the game: Lopaul, Naemis, Seyif, Letsuky & his iPhone X.
RESOURCES.
• GAMAKNA: SHURIK'EM UP! [FR/EN]
• GAMAKNA: NINDASH « Les météores, c'est nul ! » / « Meteors, that's boring! »
• NINDASH on Touch Arcade / TIGSource / AFJV.
• NINDASH Game of the Week on PocketGamer.biz [twit]
• NINDASH Tips & Strategy Guide on Touch, Tap, Play
• NINDASH OpenClassrooms Devlog. [FR]
• NINDASH All iOS Featured.