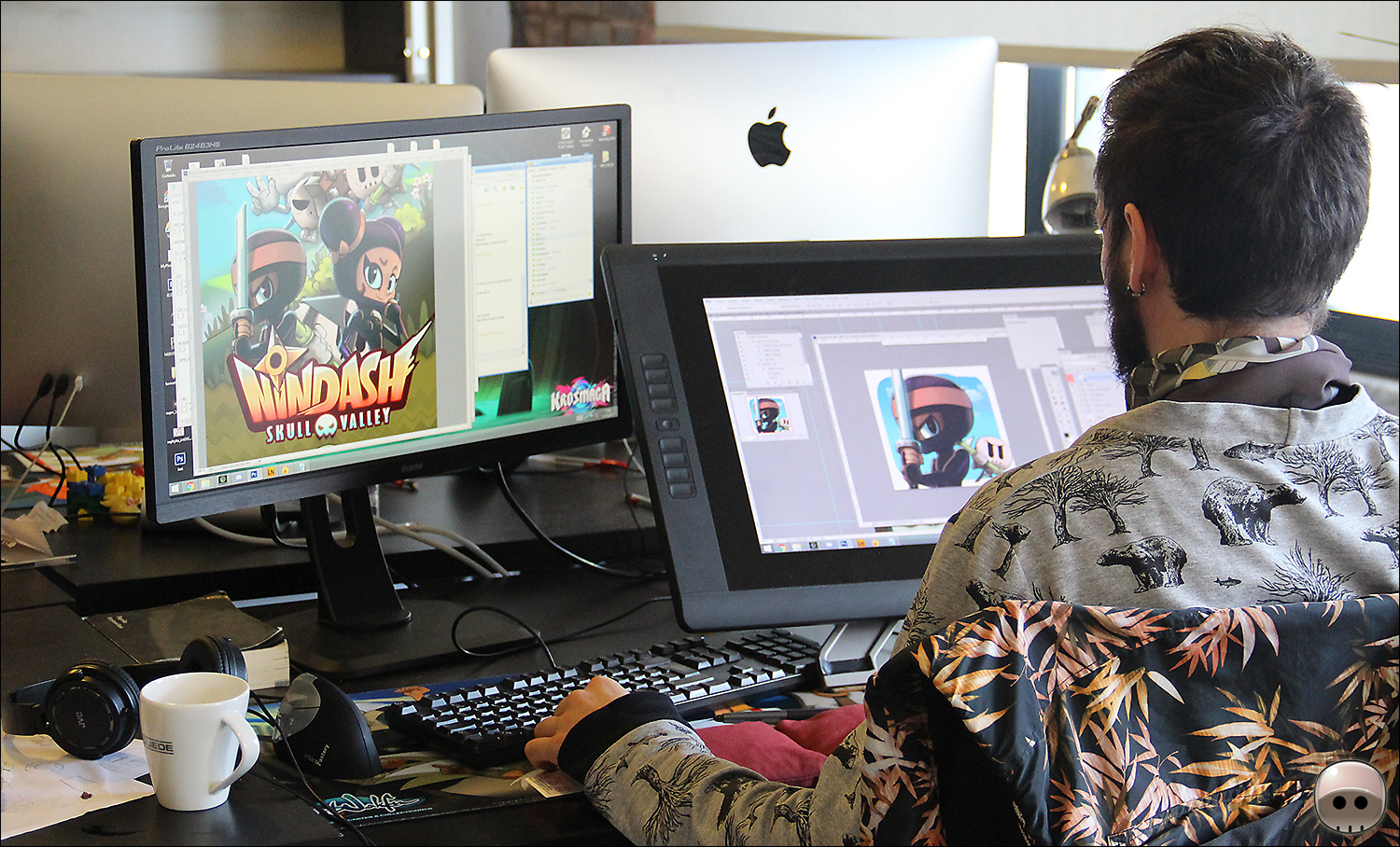 My name is Romain, I'm a 35-year-old French designer born in Annecy, living in Lille.
I'm working in the video game/animation industry since more than 14+ years.
My job consists in designing graphics assets, concept arts, or visual identities, in production or pre-production, for various video games or animated films which are quite original, colorful, and fun. I'm fond of digital painting. I can do speed paintings, illustrations, user interfaces or any other type of visuals.
I worked 13 years at ANKAMA Studio on various projects as WAKFU (MMORPG / The Series / The Trading Card Game / Mini), DOFUS (MMORPG / Mini / 3D), Boufbowl, Abraca, Krosmaga, the Ankama mobile cell (Nindash / Cosmobot /Wakfu brotherhood / Various prototypes), WAVEN and several unannounced pre-production and projects. In 2018, we published 4 mobile games on iOS/Android stores!
I'm now full time freelancer since july 2020, I mainly dededicated my time to OCELLUS, an high-quality art outsourcing studio which focus on SUPERCELL games: I already contributed to BRAWL STARS, CLASH ROYALE, CLASH QUEST and 4 other Supercell projects.
As a freelancer, I worked on more than 80+ missions for clients as SUPERCELL, OCELLUS Studio, CYBER GROUP Studio, ANKAMA Studio, TOKKUN Studio, SUPAMONKS, FRANCE.TV.Studios, etc.
Lastly, I'm a digital art teacher since 7+ years at ECV Lille School.