Here is my POST-MORTEM about my art direction work on our «COSMOBOT», mobile game.
ANKAMA MOBILE !
Next to its main franchise DOFUS and WAKFU, ANKAMA French Studio also producing mobile games and creating exclusive new worlds as Tactile Wars, King Tongue, Drag'n'Boom and Nindash: Skull Valley. COSMOBOT is the last mobile game produced by the ANKAMA Mobile Cell.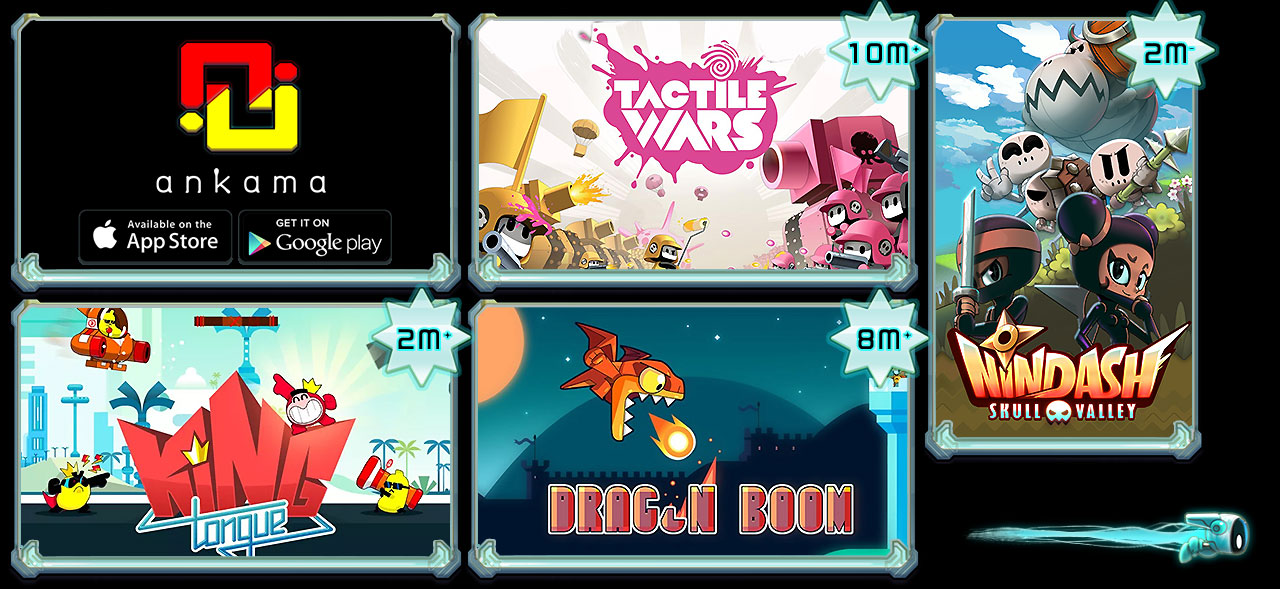 NINJAS TO… ROBOTS !
If you didn't, let's read my previous consistent post-mortem about NINDASH, my first mobile game experience.
NINDASH Post-Mortem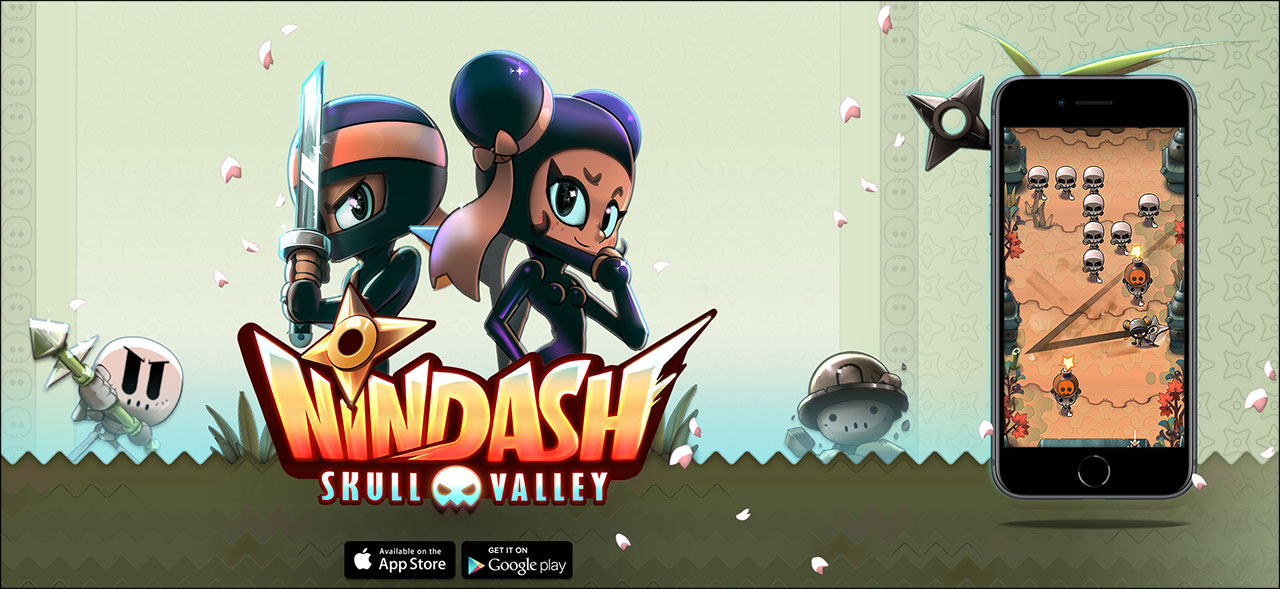 NINDASH: Skull Valley [ iOS / Android ]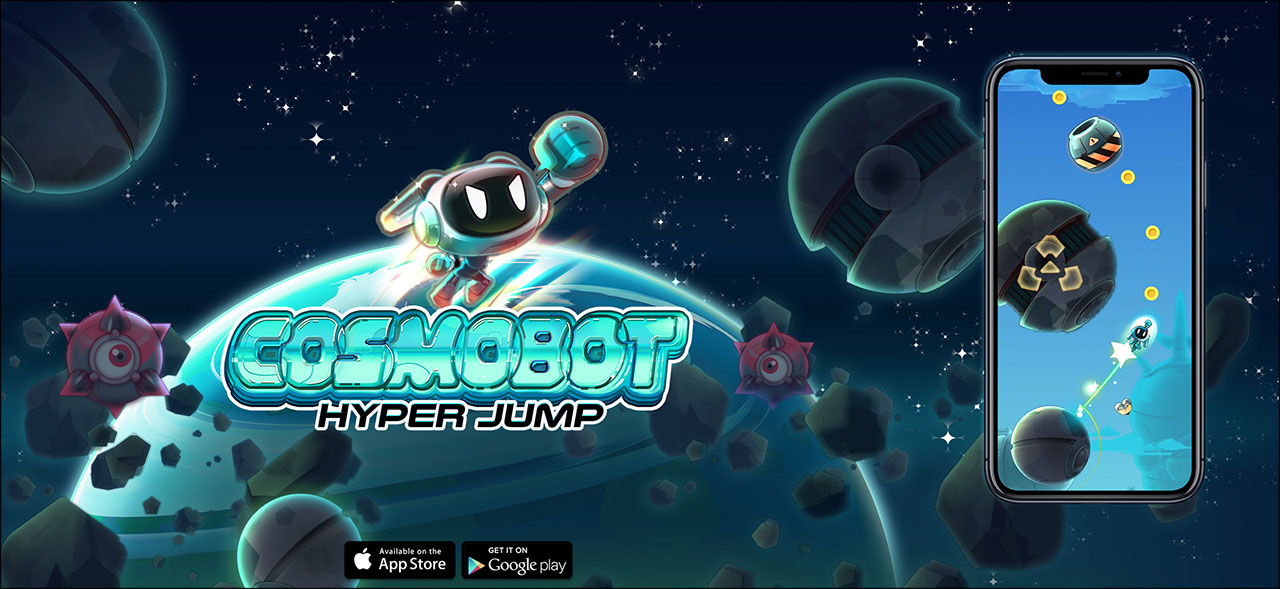 COSMOBOT: Hyper Jump [ iOS / Android ]

GAMEPLAY TRAILER:
Before going into details, let's discover the gameplay trailer of COSMOBOT.
GAME PROMISE: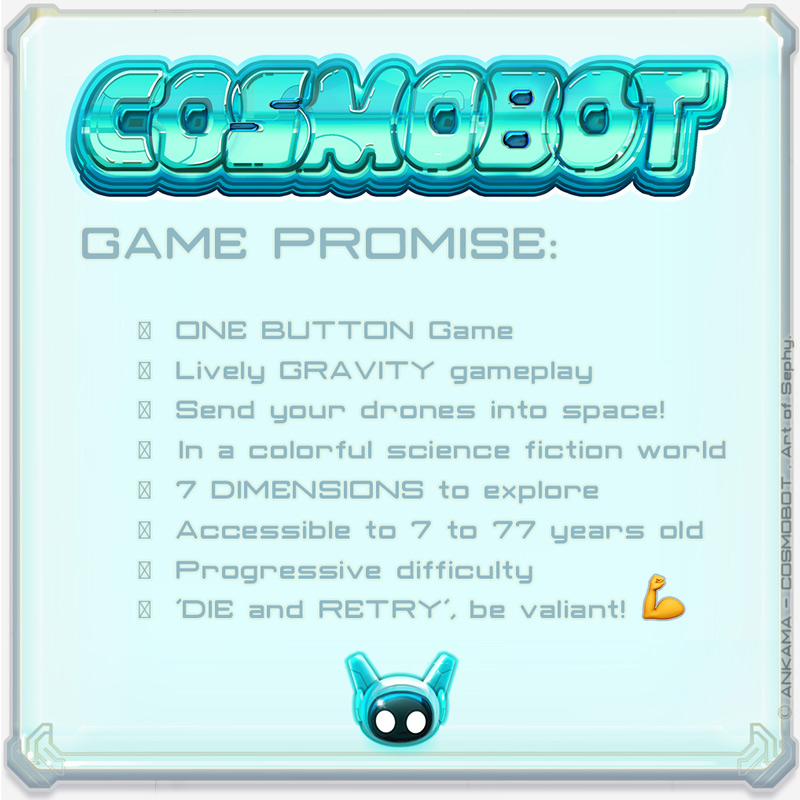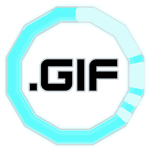 COSMO-TEAM: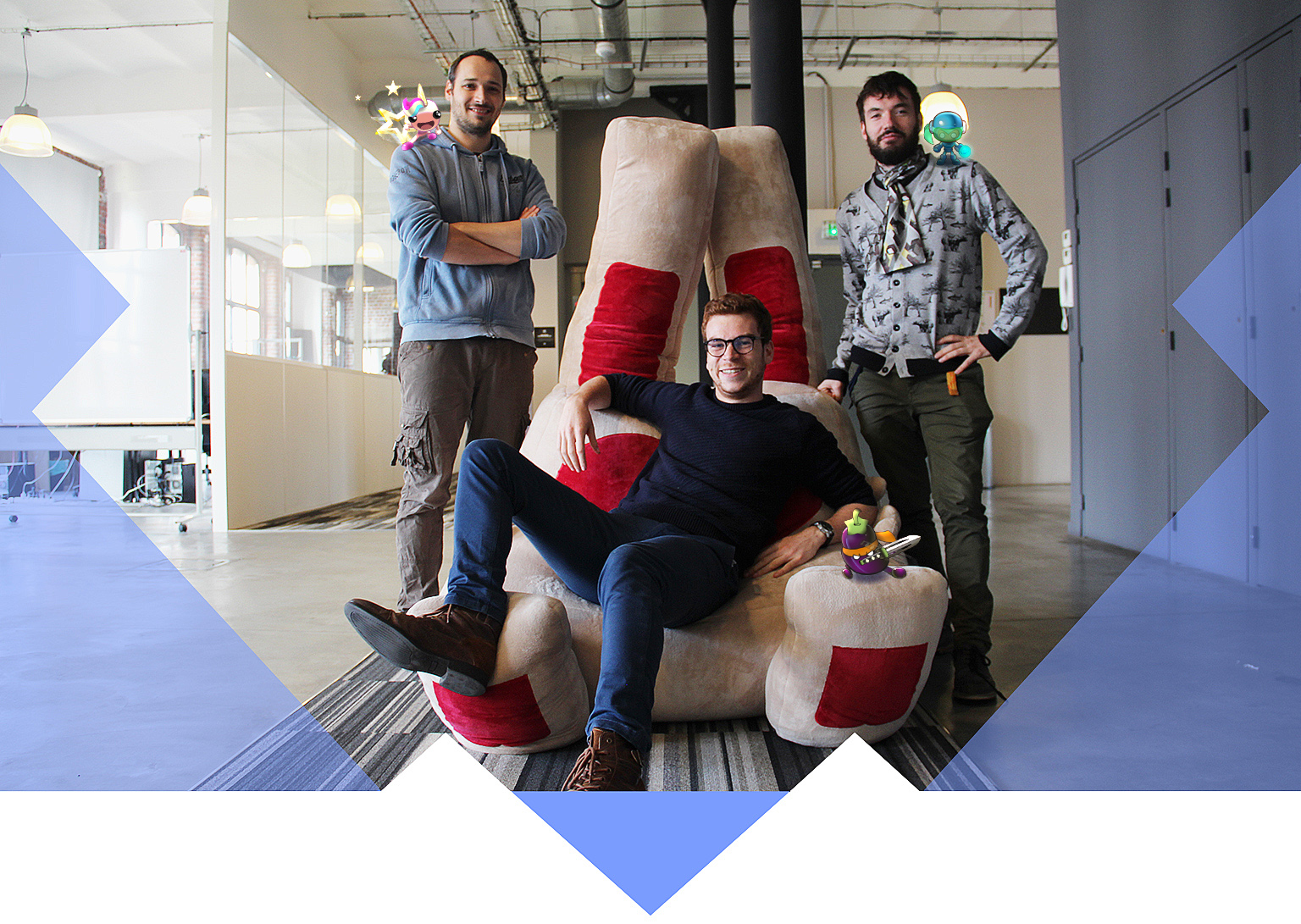 PRODUCED BY / / ANKAMA
Thanks to Anthony ROUX and Camille CHAFER for the confidence they gave to us!
GAME DESIGN / / Adrien BARIAU
DEVELOPMENT / / Thomas BARON
ART DIRECTION / / Romain PERGOD 'Sephy '
FX/TECHNICAL ART / / Sylvain GUERRERO, Sébastien CORDELETTE
MUSIC & SOUND-DESIGN / / Aina ANDRIAN 'Koji '
ANKAMA Mobile Cell MANAGEMENT / / Clément CORVISY
COMMUNITY MANAGEMENT / / Cyril JAHAN & Thibault ANNAERT
ACQUISITION MANAGER / / Ingrid FLORIN MULLER
MARKETING / / Miloud TOUATI
LOGO DESIGN / / Cédric PLAISANT
Megan VOICE / / Chloé HALL 'Mowlie '
Short Special ANIMATION / / Héloise RUSU
Short Special EDITING & CONSULTING / / Guillaume BOLLINGER
ART DIRECTION /
ITEMS ILLUSTRATIONS /
BACKGROUNDS ASSETS/
MEGAN, THE ASTRO-MECHANIC./
BACKGROUNDS: SPACE GEOMETRY /

Mood Tool [ 7,6Mo ]
Developed by Sylvain GUERRERO.
COSMO-VISUAL EFFECTS /
Made with the awesome UNITY Shuriken Particle System.
SHADERS /
Created by Sylvain GUERRERO.
USER INTERFACE /
REWARD, FEEDBACKS AND CO./
ROBOTS DESIGN/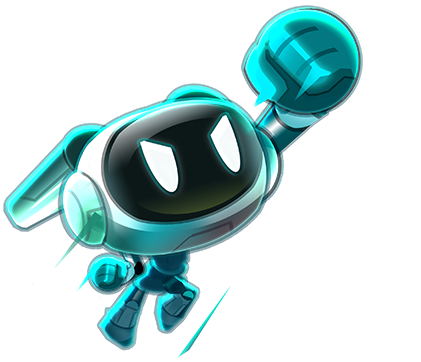 MUSIC /
The awesome music of COSMOBOT were composed by the talented Aina ANDRIAN.
https://w.soundcloud.com/player/?url=https%3A//api.soundcloud.com/playlists/606399384&color=%23ff5500&auto_play=false&hide_related=false&show_comments=true&show_user=true&show_reposts=false&show_teaser=true&visual=true
POLISH /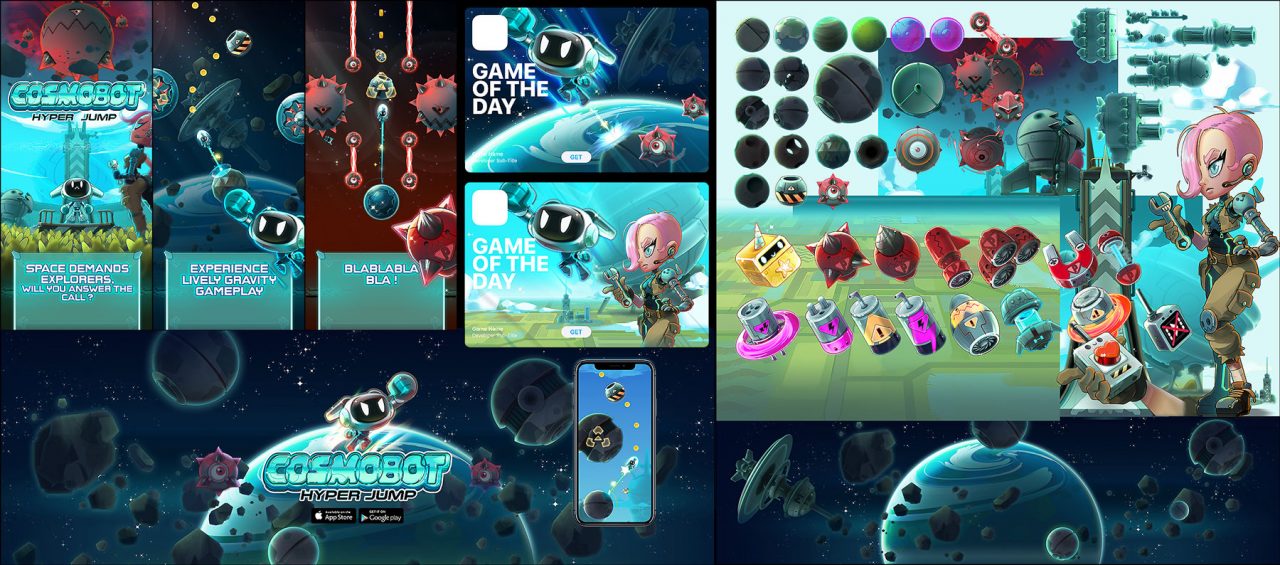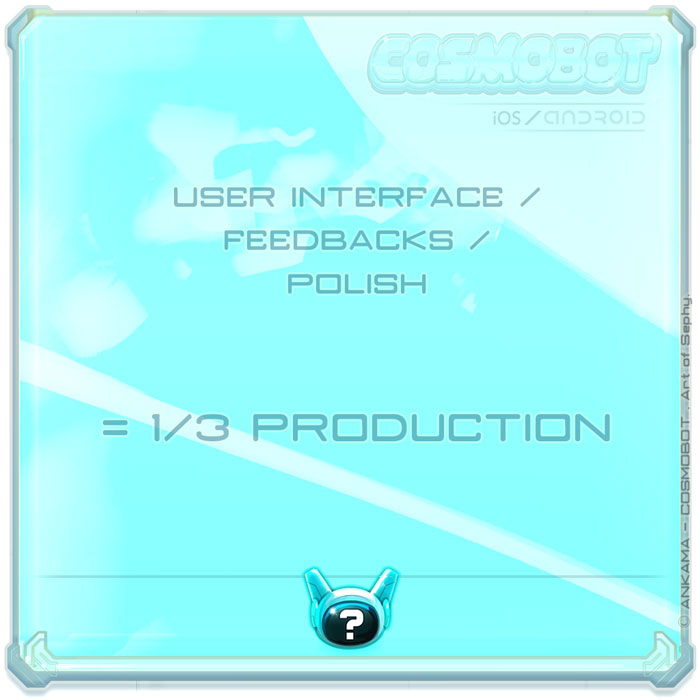 SOFT LAUNCH /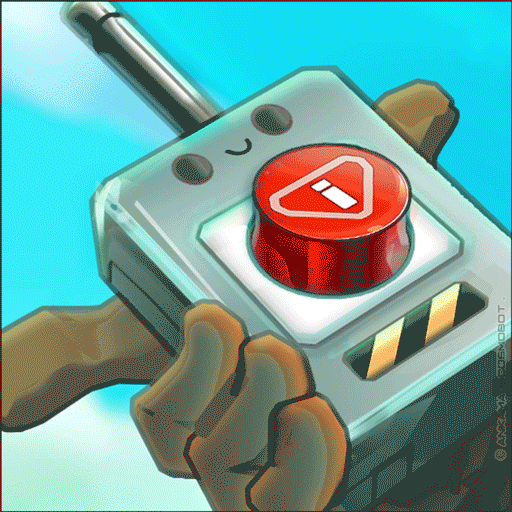 RELEASE /
• COSMOBOT iOS Featured (US)
ANIMATION /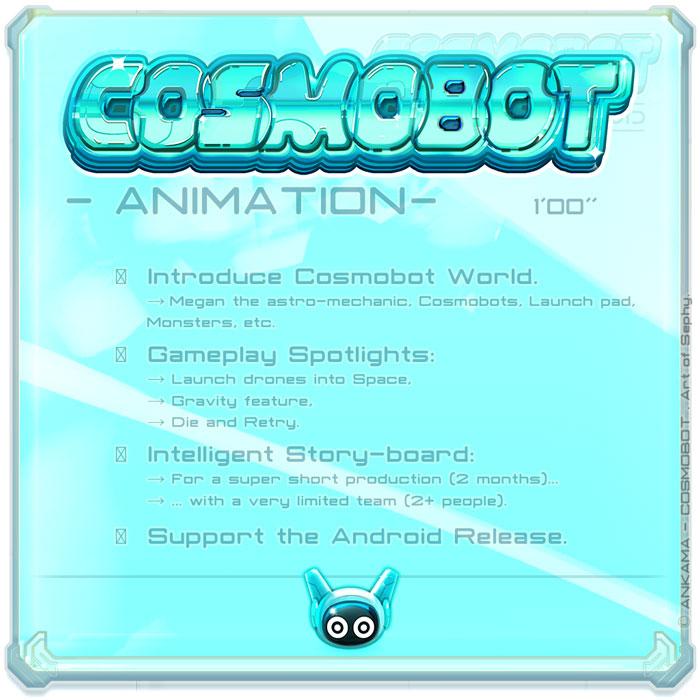 BACKGROUNDS/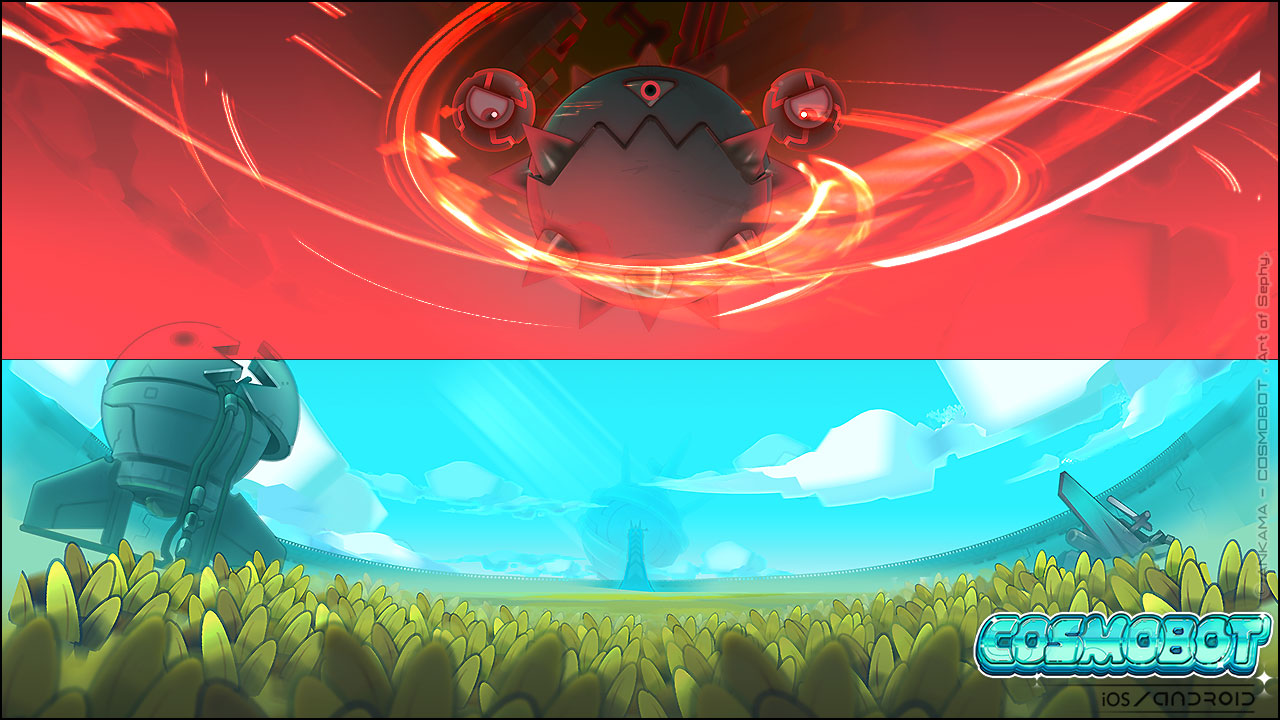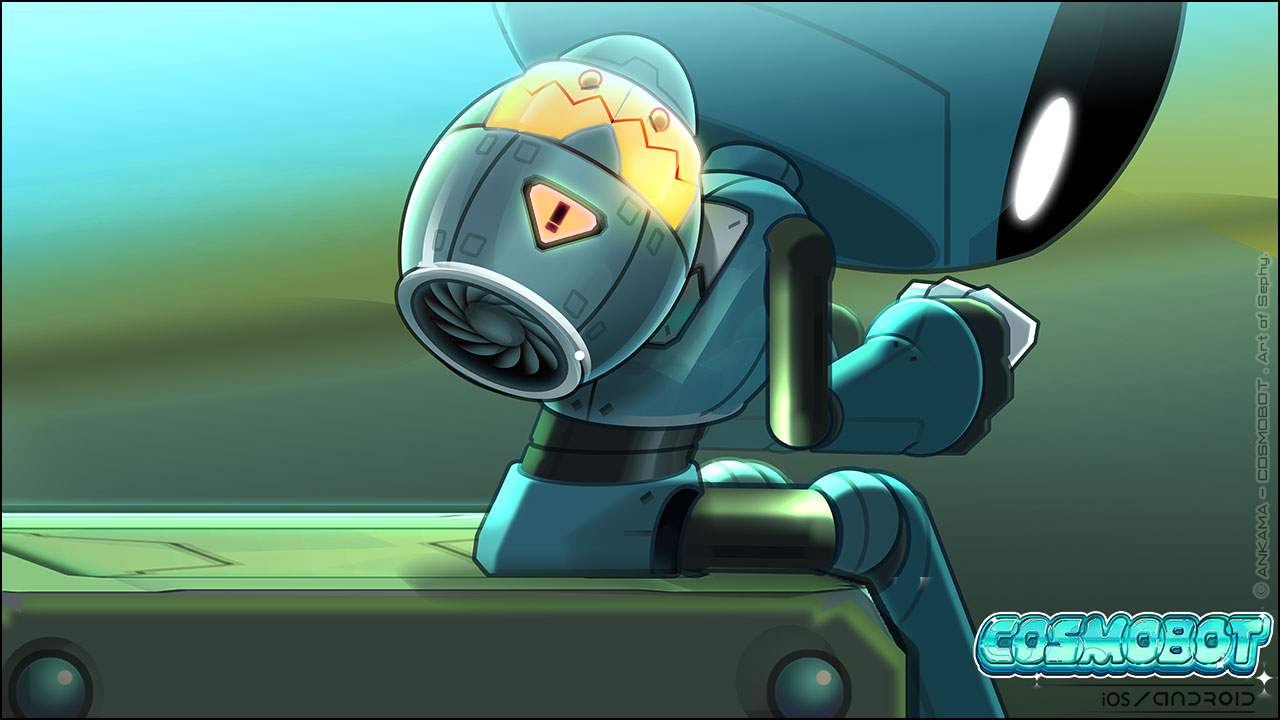 BONUS ARTWORKS/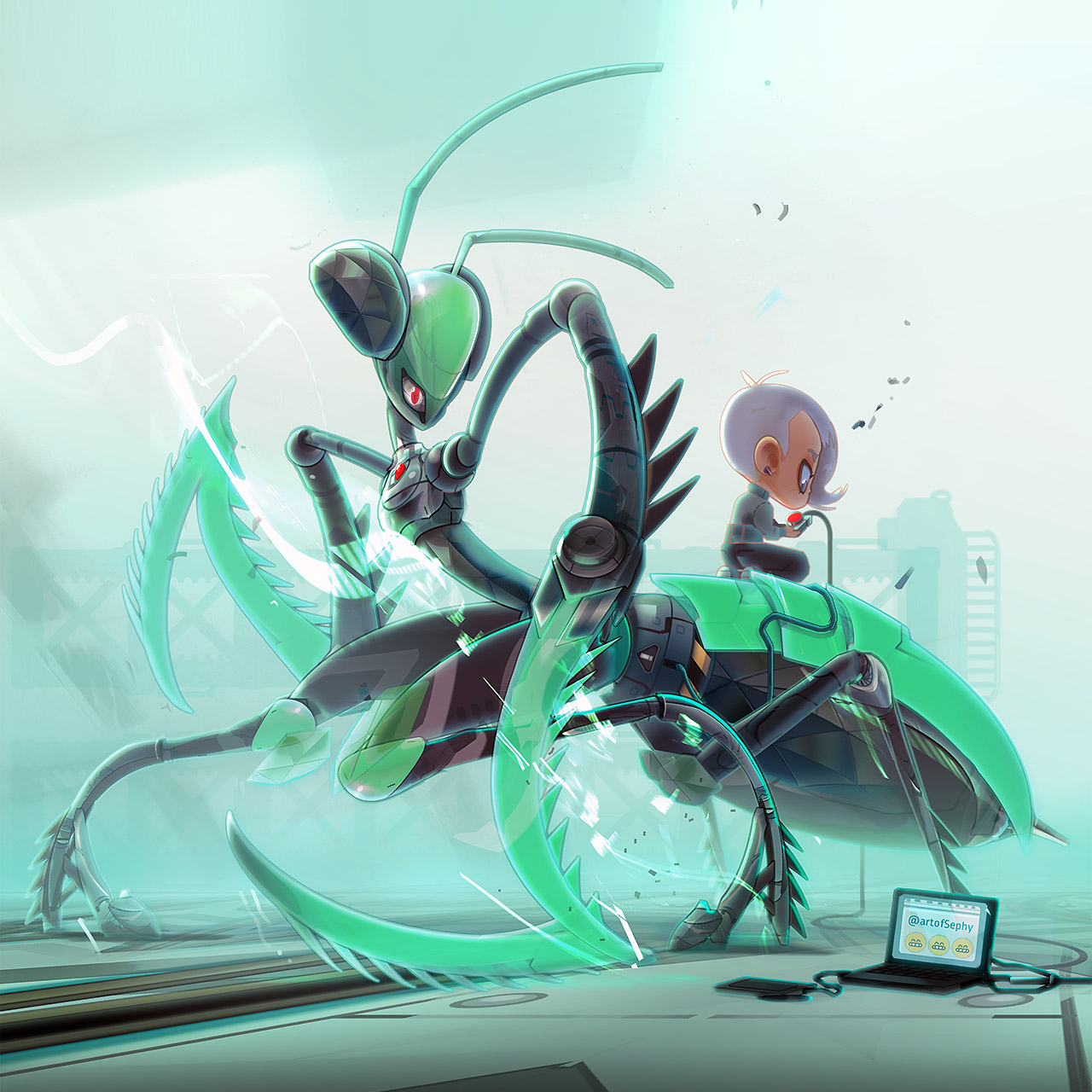 Photoshop Work in Progress [ 3Mo ]
More detailed on my Instagram.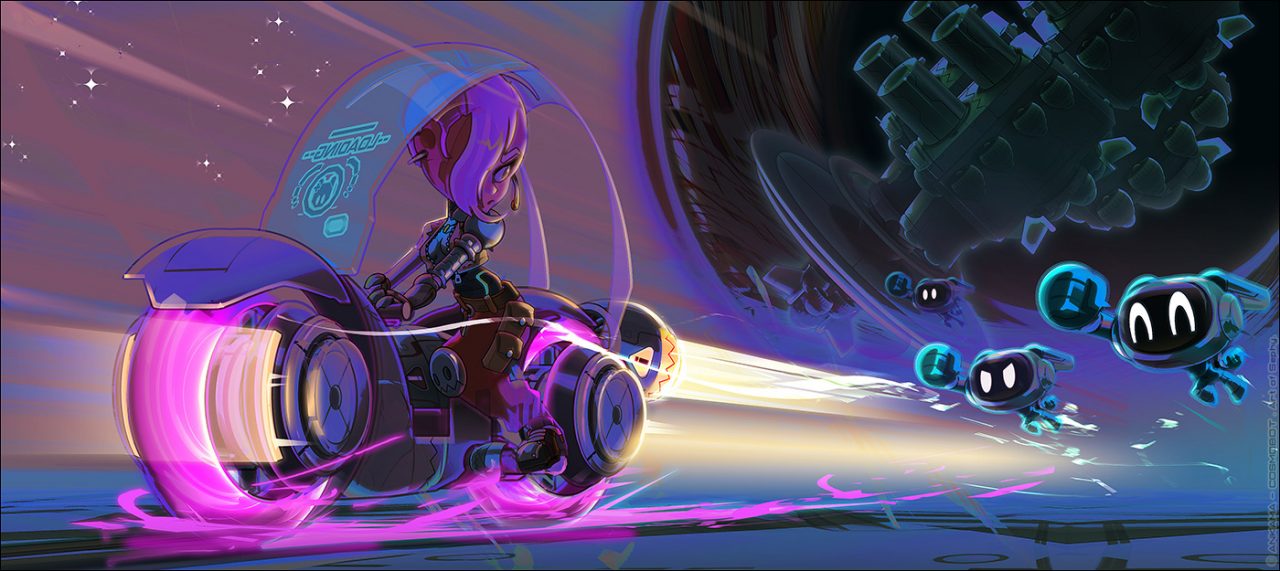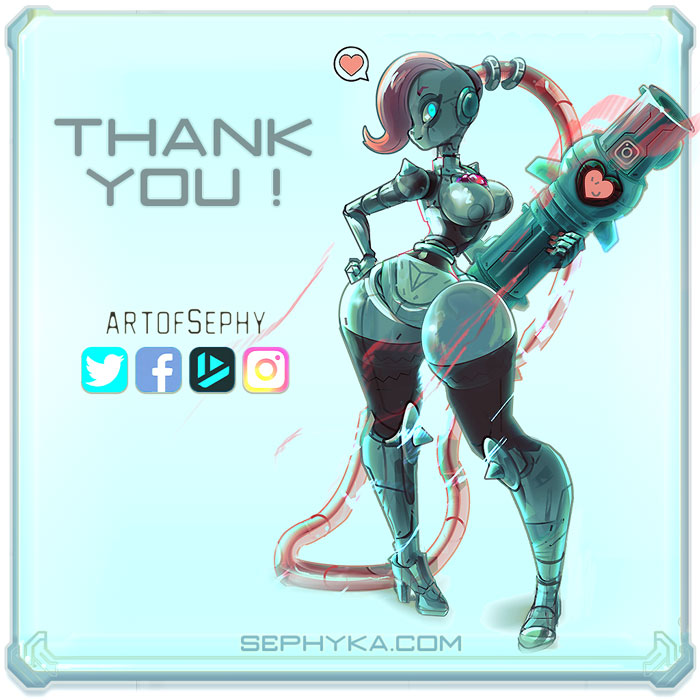 RESOURCES /
• COSMOBOT Gameplay trailer
• COSMOBOT Animated trailer
• COSMOBOT (Beta) Played by Humility
• COSMOBOT iOS Featured (US)
• COSMOBOT All iOS Featured
• Top 10 iOS Apps of September 2018! (PhoneDog)
• Top 5 mobile games of 2018 (Dave B's picks of the year)
• COSMOBOT Conférence ECV: 'Direction artistique de A à Z' (tweet) (Sortir Lille)