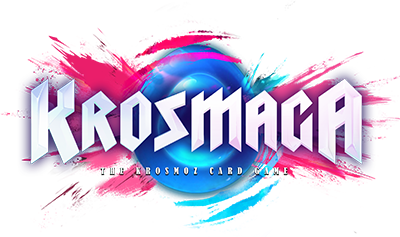 STORY:
Enutrof God digged too deep and revealed an ancient evil!
FORMAT:
Krosmaga — Necros & Paladirs extension trailer — 1'50".
PUBLISHER:
Ankama © 2017.
EXPERIENCE:
As the KROSMAGA game production was coming to an end, the team dedicated three weeks to creating a fun trailer animation for the final Necros and Paladirs extension. The animation was brought to life with passion, a horde of idiot Enutrofs, and a video game-inspired mise-en-scene!
My role in the project involved pre-production, art direction, and background design direction.
VIDEO:
CREDITS:
DIRECTED BY / / Cédric PLAISANT 'Aisk'
PRODUCER / / Anthony ROUX
PRE-PRODUCTION / / Cédric PLAISANT 'Aisk', Romain PERGOD 'Sephy ', Jiahui Eva GAO
ART DIRECTION / / Cédric PLAISANT 'Aisk', Romain PERGOD 'Sephy '
BACKGROUND DESIGN / / Romain PERGOD 'Sephy ' (lead), Jiahui Eva GAO
ANIMATION / / Nirina RASOAZANANY (lead), Mathieu GAPENNE, Jean-Philippe FLORIN, Thomas DELACHE, Emilia SIBILLA, Rebeca NUNEZ DEL HOYO LOPEZ, Paolo GARCIA,
COMPOSITING / / Philippe PARAVY (lead), Vadim LORRAIN, Guillaume BOLLINGER
POSTER PAINTS Sequence / / Xavier HOUSSIN (lead), Sonia DEMICHELIS, Guillaume DUCHEMIN, Kim ETTINOF, Vincent HUON
SOUND-DESIGN / / Aina ANDRIAN
THANKS / / Elen LE TANNOU (2D FX), Pierre-Jean BEAUDOUIN (mix), Sébastien CORDELETTE (Ending 3D Necronomigore), Guillaume HOUZÉ (music consulting), Pauline PLAISANT GUILLEMANT and the KROSMAGA team.
ARTWORKS:
ARCHIVES: