STORY:
Golden hen and Dark snake knights are fighting in the field.
FORMAT:
Short animated TV ident for LUDO, the FRANCE 3 youth channel — 0'25"
PUBLISHER:
© MFP / France Télévisions Jeunesse – 2012 .
EXPERIENCE:
In 2012, I had the opportunity to create with my friend Fafah TOGORA a LUDO TV ident for the FRANCE3 Youth Channel. Tristan DAULY from France Télévisions Jeunesse gives us carte blanche about style and scenario. The only constraint was to implement the 'LUDO' logo at the end of the 30″ animation. It was an amazing experience… The most difficult part is that we directed the animation next to our daily job, working some evenings and weekends. The creation was long: we needed 9 months to achieve it between the first sketches to the final compositing!
VIDEO:
CREDITS:
CREATED and DIRECTED by / /
• Romain PERGOD 'Sephy'
• Fafah TOGORA
ART PRODUCER / / Tristan DAULY
PREVIEWS: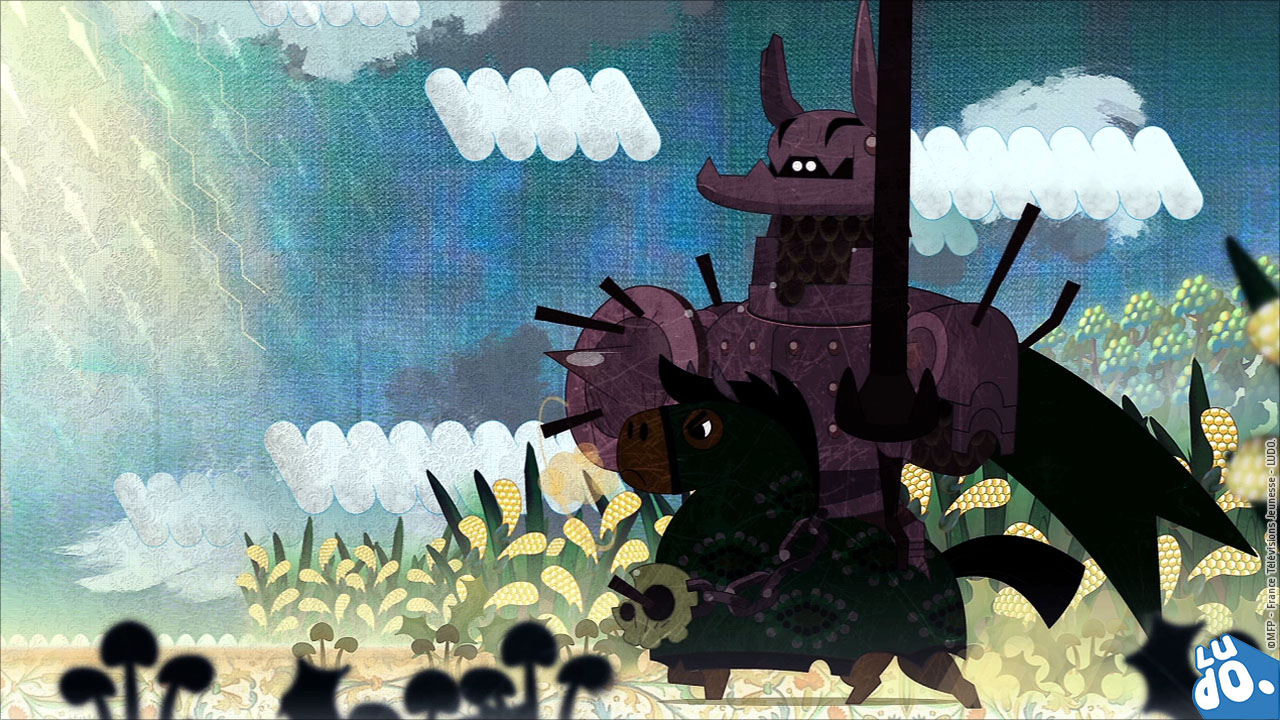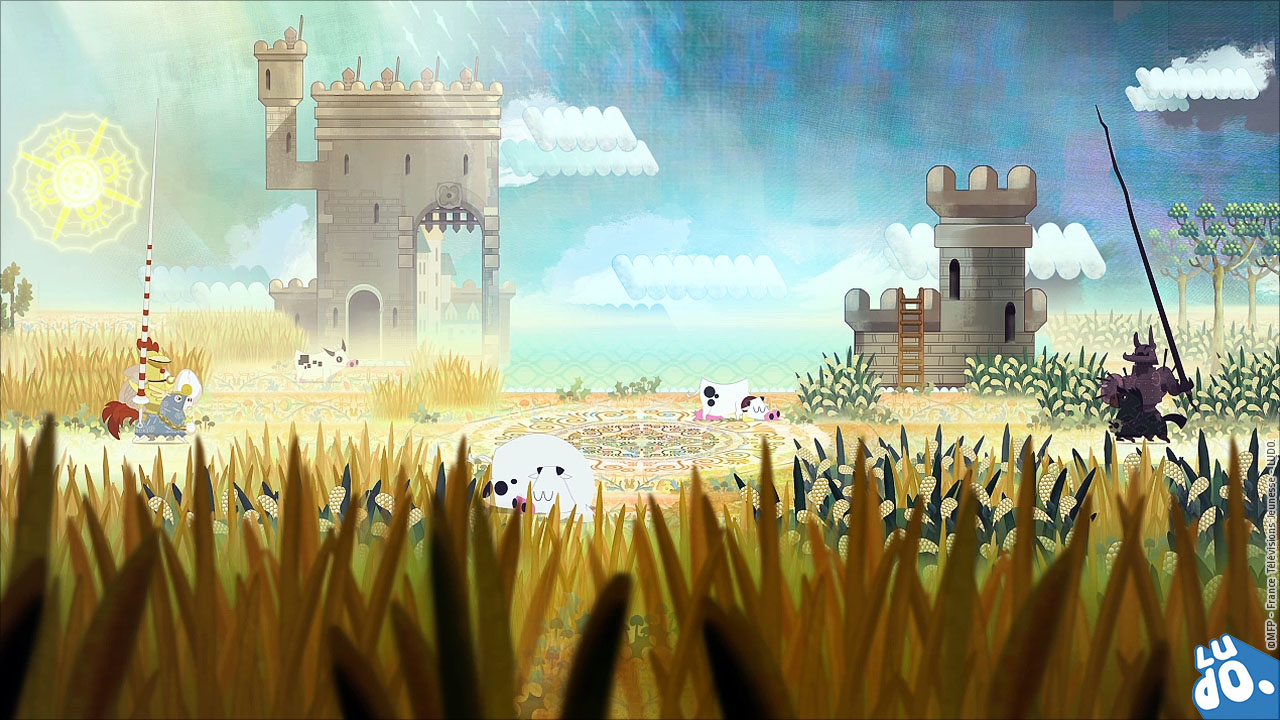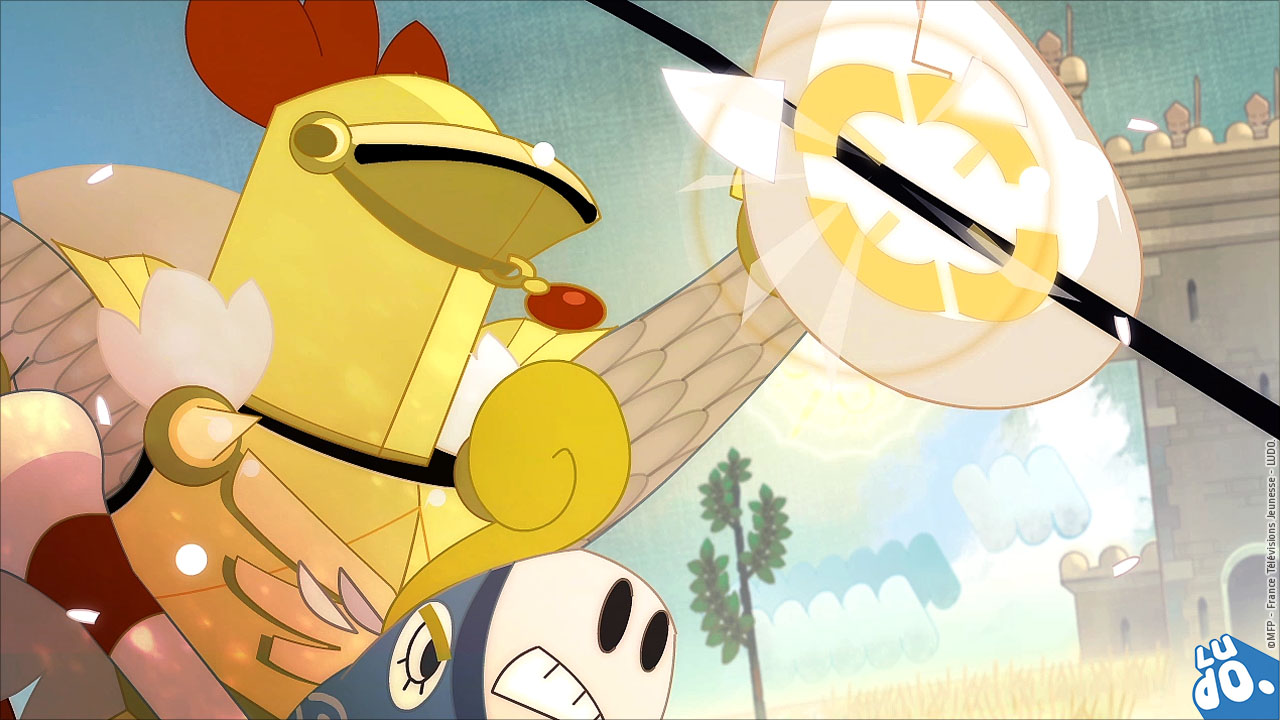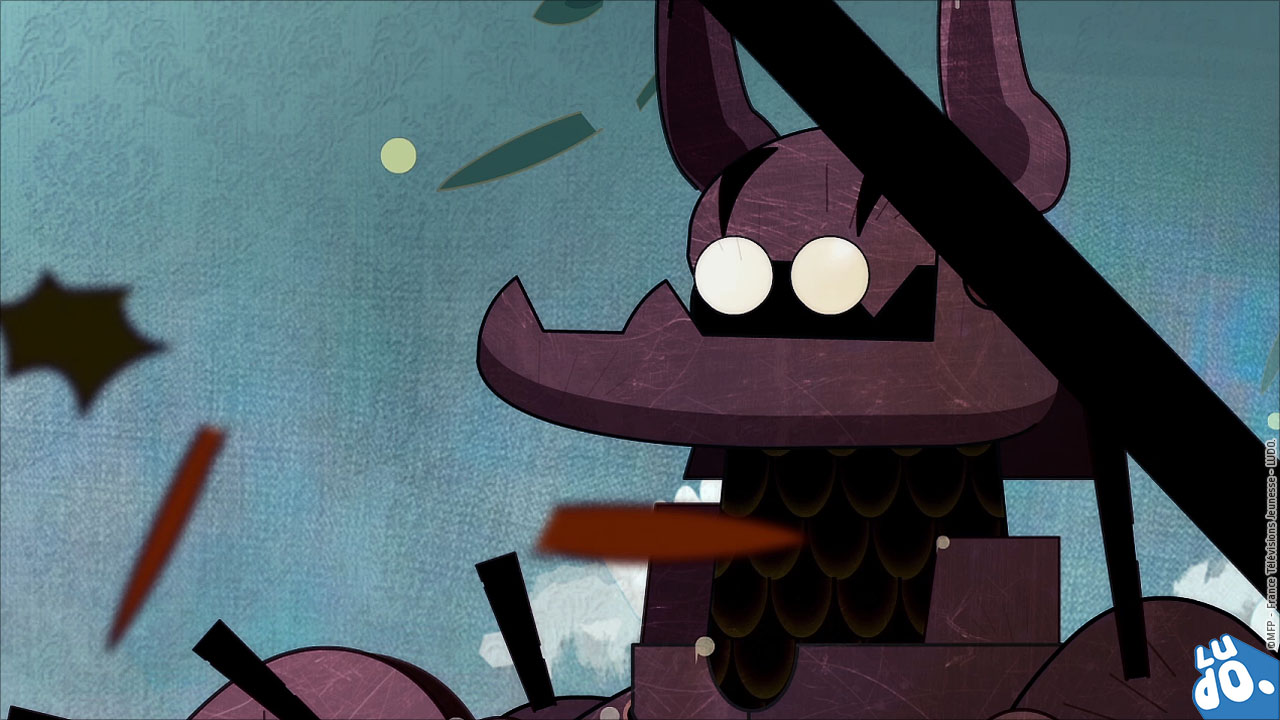 ARCHIVES:
■ Catsuka — Ident LUDO : Chevaliers,
■ AWARDS: promaxbda — Children's programming spot or campaign – Finalists 2013,