FORMAT:
Clash Quest — Strategy Puzzle Game .
PUBLISHER:
EXPERIENCE:
I had a blast working on CLASH QUEST over the summer of 2020. My task was designing badass renegade versions of iconic Clash units – I must have drawn up dozens of character concept arts! Although the game was great and well-polished, Supercell decided to stop the development of Clash Quest in August 2022.
Thanks, Cyril CORALLO (Ocellus), and the CLASH QUEST team (Supercell) for having trusted me to contribute to such an excellent project.
CONCEPT ARTS: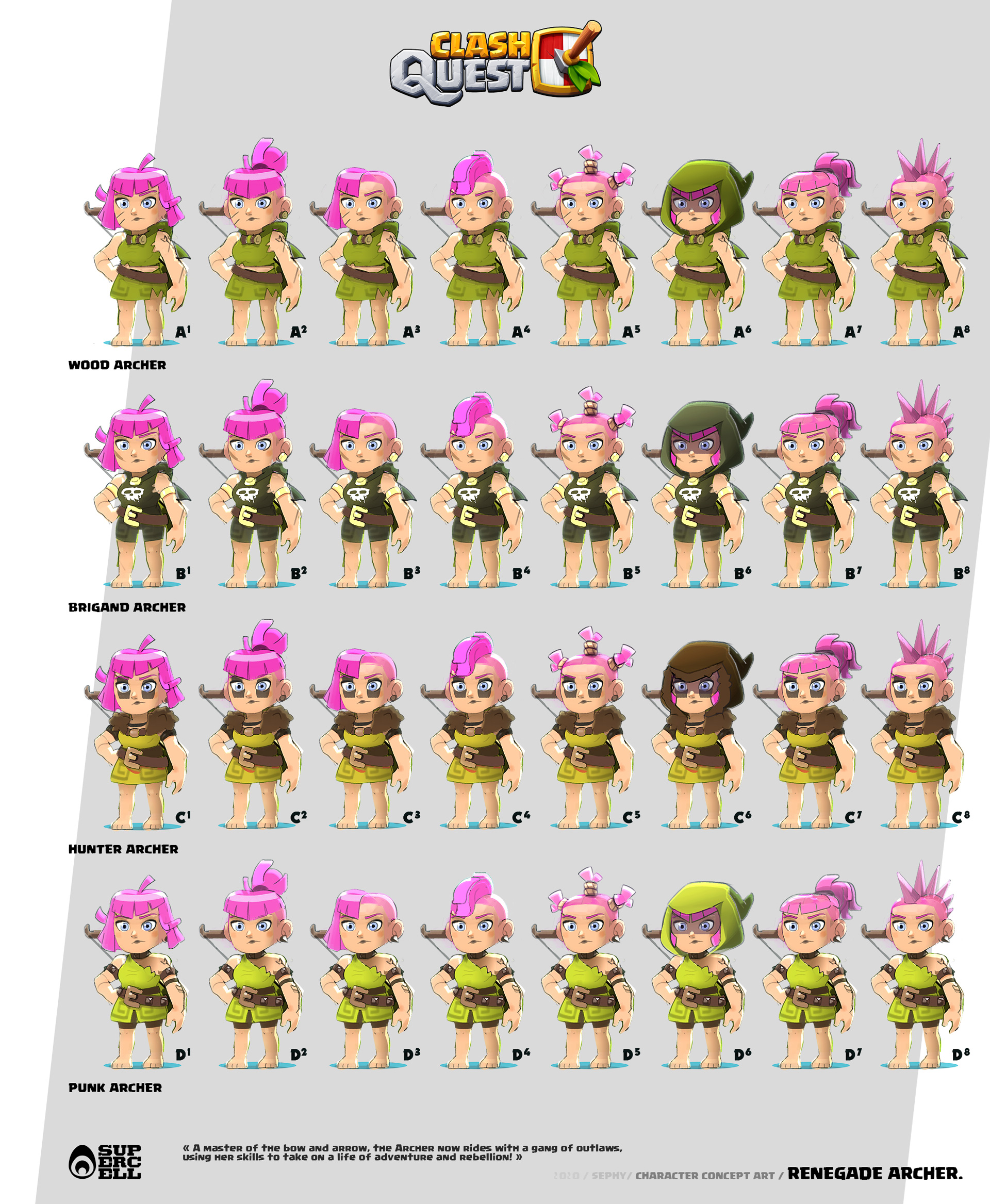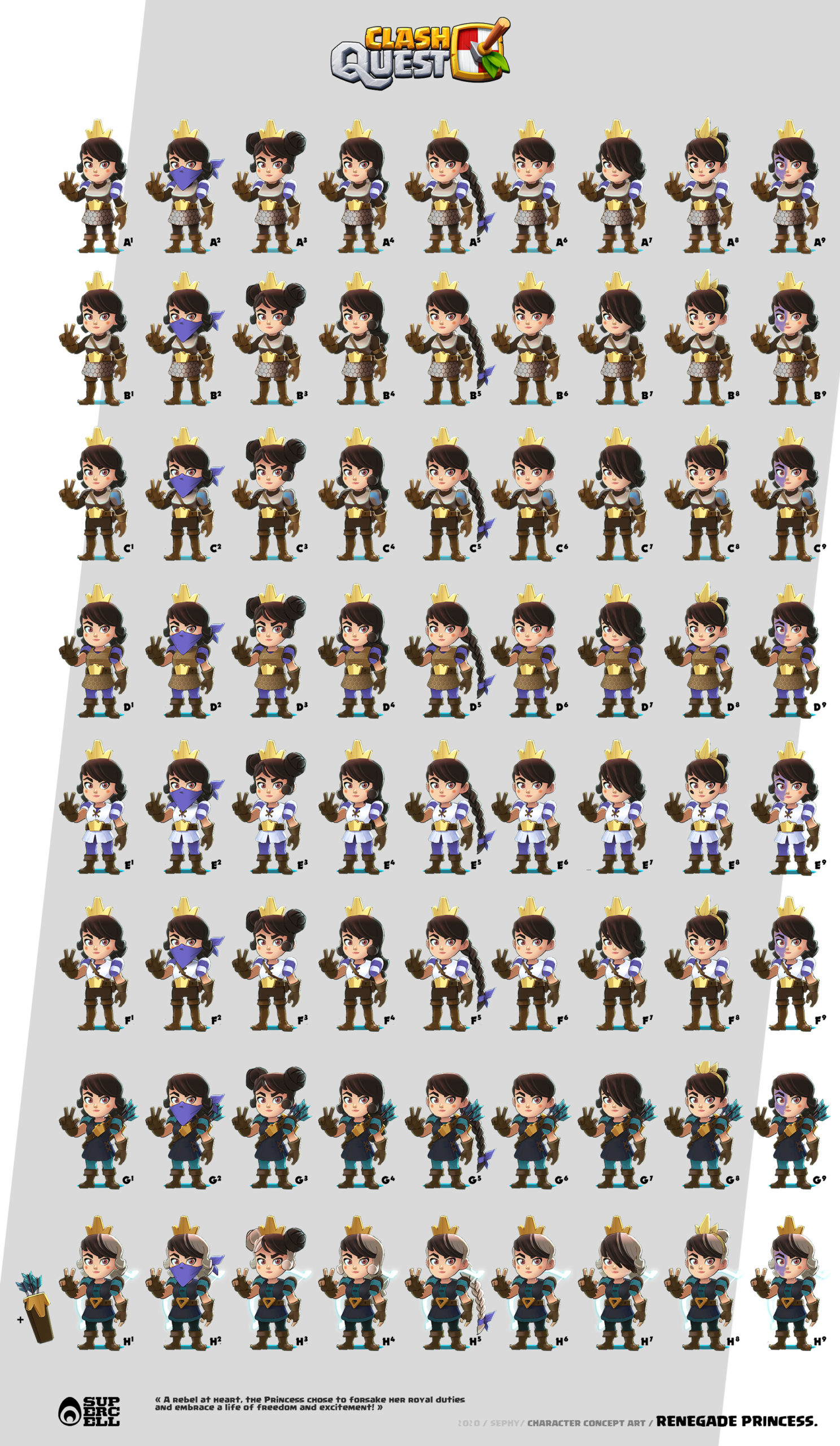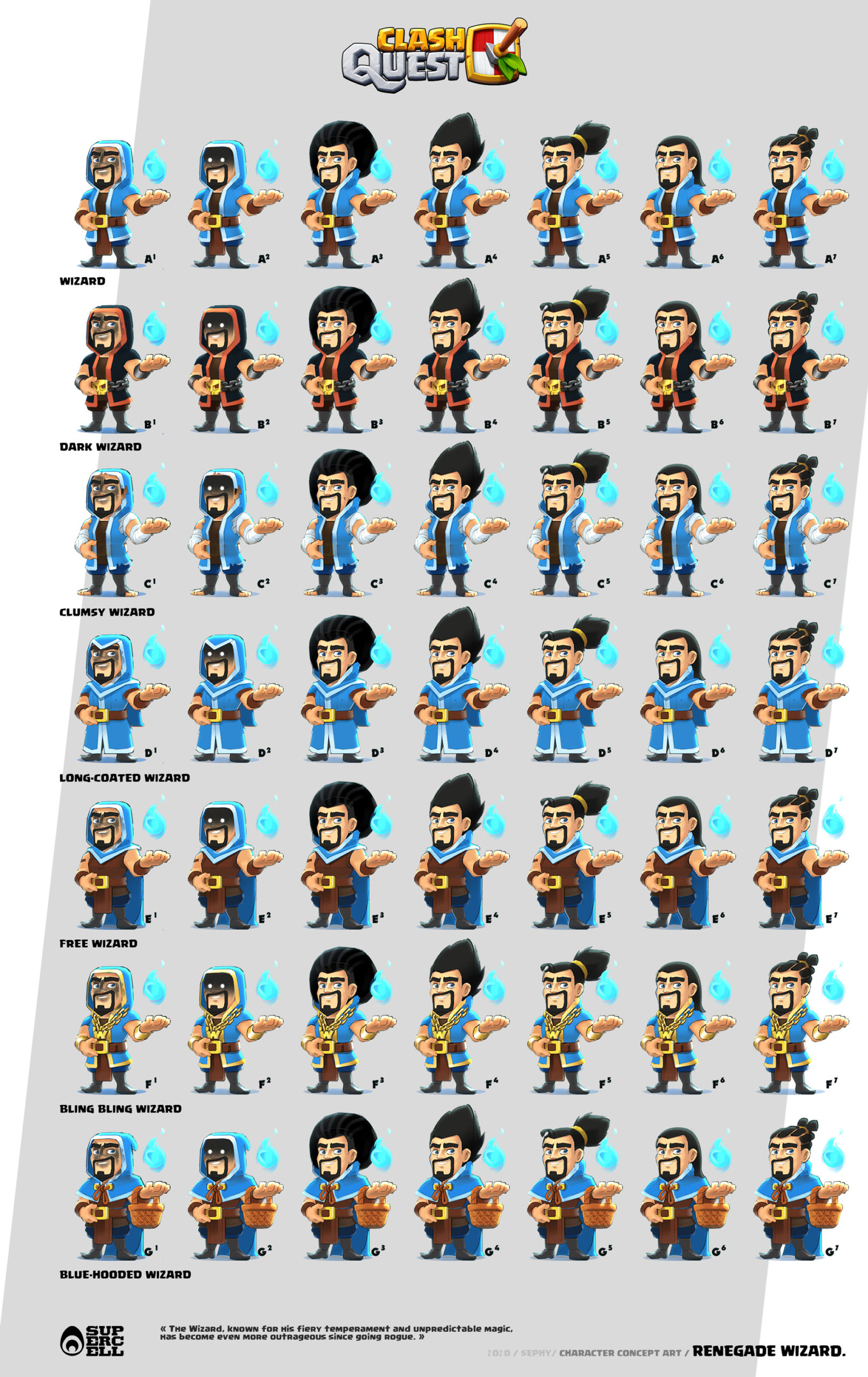 Ressources